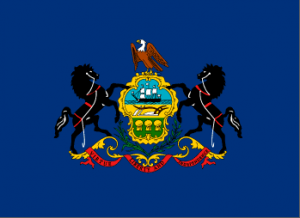 Toomey retakes the lead, Wolf's approval is stagnant and Bill Clinton will speak at the DNC on Tuesday. Good morning politicos, here's the Playbook!
PA-Sen: Quinnipiac Poll: Toomey 49% McGinty 39%: The incumbent holds a strong lead in the latest survey.
PA-8: GOP Hammers Santarsiero For D.C. Trip: The NRCC has even created a robocall concerning the Democrat's trip to the capital.
PA-Sen: Toomey Emphasizes Safety in New TV Ad (VIDEO): The Senator transitions to national security.
PA-Gov: Quinnipiac Poll: Wolf's Approval Sits at 40%: The Governor's rating remains stagnant.
Quinnipiac Poll: President Obama's Approval Falls to 45%: The latest survey shows a dip in support for the Commander-in-Chief.
Bill Clinton to Speak on Second Night of the DNC: The 42nd President will address the convention on July 26th.
Quinnipiac Poll: Kathleen Kane's Approval Hits Record Low: The Attorney General's disapproval number hits 55%.
Statewide
PA Watchdog: Just ahead of convention, budget deal includes temporary ridesharing provisions for Philly
StateImpactPA: Commonwealth court upholds eminent domain in Sunoco pipeline case
StateImpactPA: Report: Gas impact fee revenue will keep declining
PLSReporter: Funding for opioid treatment facilities and providers increased by new budget, federal grant
PLSReporter: Film tax credit program gets a slight bump in funds
Capitolwire: How did they finally balance the 2016-17 state budget?
Philadelphia
Inquirer: Sources: Stack sought flashing-light perk for state-issued car
Inquirer: Wolf signs bill allowing Uber, Lyft to operate in Philly
Inquirer: DNC host committee goes to court to keep its fund-raising under wraps
Inquirer: Kenney goes to bat for Florida developer after feds reject Family Court historic rehab
Heard in the Hall: Some bars to stay open until 4 a.m. during DNC
WHYY Newsworks: Post-budget, Pa. nonprofits say funding's a mixed bag
WHYY Newsworks: Philly school district notches revenue wins in state budget
WHYY Newsworks: United to pay $2.25 million for its role in bribery scheme involving Christie ally      
SEPA
Pottstown Mercury: Candidates in 6th Congressional District race spar over finances
Bucks County Courier Times: Fitzpatrick, Casey and Toomey all vote against aviation bill that didn't include Saracini Act
Bucks County Courier Times: PA health department distributing kits to help pregnant women prevent Zika
Bucks County Courier Times: Trump to pick Indiana Gov. Mike Pence for VP, source tells CQ
Delco Daily Times: Haverford commissioners OK $10 million bond issue
Montgomery News: Upper Dublin residents voice concerns over water quality  
Pittsburgh
WESA: City Council Gives First Approval To Temporary Police Training Cite
Post-Gazette: Pa. offering Zika prevention kits for pregnant women
Post-Gazette: State System colleges increase tuition by 2.5 percent
Post-Gazette: Shale gas impact fees expected to drop again in Pennsylvania
Post-Gazette: Gaming board block lans for Lawrence County casino
Pittsburgh Business Times: State budget in place, Wolf approves revenue package
Southwest
Altoona Mirror: State passes $1.3B revenue package
Beaver County Times: Beaver County promotes from within to fill HR director Rick Darbut's position
Beaver County Times: SchoolWATCH becomes art of state school code
Observer-Reporter: Report: Clean Energy jobs growing in Pa.
NEPA
Pocono Record: Monroe County commissioners put reassessment pieces into place
Citizens Voice: New taxes complete state budget
Standard Speaker: No-shows force cancellation of school board meeting on 'mystery' topic
South Central
Lebanon Daily News: Pennsylvania budget strategy dares lawsuit, bond downgrade
York Dispatch: New Pa. sales tax aimed at digital downloads
York Daily Record: 2016-17 budget a huge win for York schools (column)
Patriot-News: Split Pa. court hands property owners a loss in fight against land seizures for Sunoco pipeline
Patriot-News: From repellent to literature, state's free Zika kits pushing protection
Patriot-News: After another failed bid to drop charges, Bill Cosby, lawyer, part ways
Patriot-News: Harrisburg mayor throws down first veto
Lehigh Valley
WFMZ: Wolf Administration Distributes Zika Prevention Kits for Pregnant Women
Morning Call: Pa. budget boosts Bethlehem's CRIZ
Morning Call: Bethlehem planners endorse tax incentive zone
Morning Call: Katie McGinty calls for doubling funds for community policing
North by Northwest
Sun Gazette: The Latest: Governor signs $1.3B budget bailout package
Sun Gazette: Mansfield approves ordinance to hire borough manager
Sun Gazette: State Rep. Baker pleased with passage of oral cancer treatment bill
Sun Gazette: Governor signs $1.3B budget bailout
Opinion
Patriot-News: You can be pro-black and pro-police – I should know
Inquirer: Let's not confuse cops with hall monitors
Inquirer: Commentary: Inconvenient protests are the price of liberty
Inquirer: Commentary: Officials, media should condemn violent rhetoric of anti-cop movement
Post-Gazette: Red flag: A matador dies for senseless sport
Bucks County Courier Times: Will tax plan do the trick?
Morning Call: TODAY'S QUESTION: Does Mike Pence as a vice presidential candidate help Donald Trump's election campaign?
Blogs
Citified: Water Department Will Update Lead-Testing Methods
Citified: Meet the New Class of Latinx Political Leadership
Keystone Crossroads: Pa. budget deal with education funding boost hinged on compromise, avoiding controversy
Commonwealth Foundation: How the $650 Million Tax Increase Impacts You
Lu-Lac Political Letters: THE PRESIDENT'S SPEECH
2 Political Junkies: The Tribune-Review Editorial Board Must Define "Fact" Differently Than Everyone Else