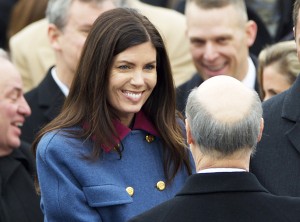 Harrisburg is turning into a lonely place for Attorney General Kathleen Kane.
After getting rid of her 10th communications specialist in two-and-a-half years in office and spending months defending her embattled Chief of Staff, Kane has turned her attention to the governor's mansion.
On Monday, Kane filed a request in the state's Supreme Court asking it to nullify Gov. Tom Wolf's moratorium on the death penalty, calling it "blatantly unconstitutional and a threat to the judicial system."
"Never before has a member of the executive branch of government sought to unilaterally negate a criminal penalty across an entire class of cases," the Attorney General's office wrote. "Never before has a member of the executive branch affirmatively interfered with the proper administration of the law on the grounds that the judicial branch of government has not functioned in a way that meets a personal standard of satisfaction."
The Governor is working on a response to Kane's filing in the State Supreme Court, according to the Associated Press, but press secretary Jeff Sheridan said the filing "makes the same arguments as the arguments currently pending before the court."
In April, Wolf defended Kane's position after a grand jury recommended charges be brought against her for perjury and contempt of court. In a May survey, 71% of PoliticsPA readers said that Wolf should tell Kane to resign.
Since then, the Office of the Attorney General has continued to be mired in scandal after scandal, with a new one seemingly never far off.
Republican State Sen. John Rafferty has announced he will seek the office, while State Rep. Todd Stephens is actively exploring a run. With AG Kane's popularity so low, she may even face a primary challenge, most likely from Montco Commissioner Josh Shapiro.
Gov. Wolf has been one of Kane's only supporters throughout the first year of his reign in Harrisburg, but that could be about to change. And with a re-election fight looming next year – if she makes it that far – Kane could use all the friends she can get.