Several national ratings outlets project the Governor and Senate race as Toss Ups, the PAGOP "strongly rebukes" Sen. Pat Toomey, plus a Democratic hopeful for Pittsburgh Mayor's old tweets praising Trump resurface. All of that and more are in this week's Ups and Downs.
Every week PoliticsPA sends an exclusive extra Up or Down to Playbook subscribers. See who gets the extra up or down next week: sign up here.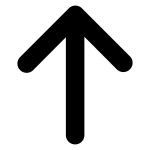 2022 Battleground Status. Although this will come as a surprise to absolutely no Pennsylvania politico, but the Governors and Senate races in the Keystone State in 2022 are projected to be Toss Ups, according to a couple of national ratings outlets. Let's start with the open Senate race to succeed retiring GOP Sen. Pat Toomey. Larry Sabato's Crystal Ball rated the race in PA as the lone Toss Up of the cycle in its initial ratings. The Cook Political Report listed Pennsylvania's race as one of two states that are considered to be Toss Ups. Inside Elections placed PA's 2022 Senate race under the "battleground" category. Although Sabato's Crystal Ball has yet to release ratings for the Governor's race, the two other national outlets both indicate that the race is up for grabs. The Cook Political Report lists the Governor's race as one of three states that are considered to be Toss Ups in 2022, while Inside Elections currently lists it under the "battleground" category.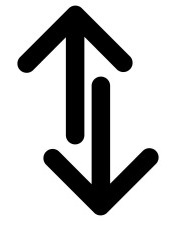 Pat Toomey. The PA GOP's censure saga over Toomey's vote to convict former President Donald Trump finally came to a conclusion this week. GOP state committee members narrowly voted to "strongly rebuke" Toomey over his vote, as opposed to censuring him. The final vote was 128-124, while 13 members abstained. Although Toomey escaped the formal censure from the PA GOP, the outcome still shows that the state party disapproved his vote. 
Tony Moreno. The retired police officer who is seeking the Democratic Party nomination for mayor of Pittsburgh is facing backlash from fellow Democrats over old tweets from Moreno reported by City Paper that show him voicing support for former President Donald Trump, while WESA also reported that he was previously registered as a Republican as recently as 2019.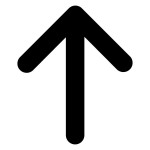 Tim O'Neal. The Washington County Republican authored the bill that Gov. Tom Wolf signed into law this week that allows the Pennsylvania National Guard to assist with the state's effort to distribute COVID-19 vaccines, PennLive reports. 
Mike Kelly. The Butler County Republican opposed legislation to allow voting by proxy last year, but when he had the opportunity to speak at CPAC this past weekend, he did just that. WESA reports that Kelly voted against the $1.9 trillion pandemic relief package by proxy through Rep. Fred Keller early on Saturday morning, while he spoke at CPAC that weekend. Kelly's office did not respond with a comment to WESA over his decision to attend CPAC instead of voting by proxy. 
Luzerne County Election Board. The Luzerne County Council voted overwhelmingly to remove council member Stephen J. Urban and two citizens from their county election Board seats, the Wilkes-Barre Times Leader reports. Those who voted to remove them pointed to the county home rule charter that says no election board member "shall be or have been an elected county official at the time of appointment or four years prior." 
Deb Gross. Pittsburgh City Council passed a bill that temporarily bans evictions during the emergency created by the COVID-19 pandemic. The Tribune Review reports that Gross "spearheaded" the legislation, with support from Pittsburgh Mayor Bill Peduto's administration, which was unanimously approved. 
David Oh. During a Philadelphia City Council hearing on legislation that Oh authored to "establish oversight" over the mayor's emergency powers, the Philadelphia Inquirer reports that one of the lead witnesses he invited has "left many wondering whether Oh did his own vetting." The man that Oh invited to speak during the hearing, Emmanuel Bussie, is awaiting trial on 13 charges including rape, sexually assaulting a minor, and possesion of child pornography. Bussie claims he is innocent on all charges, but Oh's decision to invite him has garnered pushback. 
PA Capitol Rioters. A category that the commonwealth does not want to be #1 in. Philadelphia Magazine reports that more Pennsylvanians have been arrested in connection with the January 6th Capitol riots than any other state. The Justice Department has charged at least 26 people from the state so far. 
Jennifer Farley. The Freeland Councilwoman has been sentenced to serve 36 months probation by a Luzerne County judge for stealing $4,458 from the borough's recreational board, the Citizens Voice reports. 
Johnny Doc. The Business Manager of IBEW Local 98 and Philadelphia political powerbroker was federally indicted on extortion charges on Wednesday. 
David Newhouse's Legacy. The former editor of the Harrisburg Patriot-News died at the age of 65 after a battle with leukemia. Newhouse led the Patriot-News and PennLive to a Pulitzer Prize for breaking the Jerry Sandusky scandal at Penn State. Cate Barron, president of PA Media Group, remembers Newhouse as a "brilliant, fearless leader," PennLive reports. 
TWEET OF THE WEEK
cc: All of Philadelphia https://t.co/lgBHdN0wCu

— Jonathan Tamari (@JonathanTamari) March 2, 2021