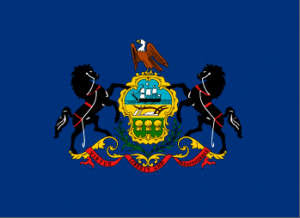 Cruz will speak at this year's Leadership Conference, online voter registration grows and we take an in-depth look at PA's 2012 and 2014 elections. Good morning politicos, here's the Playbook!
Maps: 2012 Elections Breakdown: A municipality-by-municipality look at the Congressional and Legislative PA races in 2012.
How Would A Bloomberg Run Have Affected PA?: If the former New York Mayor's polls are to be believed, PA may be a bluer state than we thought.
Cruz to Speak at PA Leadership Conference: The Texas Senator and Presidential candidate will attend the Harrisburg convention next month.
Maps: 2014 Elections Breakdown: A municipality-by-municipality look at the Gubernatorial, Congressional and Legislative PA races in 2014.
Reader Poll: Should the Minimum Wage Be Raised?: We ask our readers whether PA's wage floor should be elevated.
Reader Poll: Shuster Will Be the GOP Nominee in PA-9: Our readers believe Congressman Shuster will survive this year's primary challenge.
Online Voter Registration Passes Paper Applications: Since the turn of the year, more voters have used the state's online system to complete their registration forms.
PA-10: Marino Says He'll Work For Trump: The Congressman says he'll be meeting with the GOP front-runner soon and will urge him to be more presidential.
Philly FOP Endorses Shapiro for AG: The endorsement from the state's largest police union comes on the tail of many others.
Legislative Elections Update
SD-5: Former Philadelphia DA Lynne Abraham endorsed State Sen. John Sabatina's re-election campaign.
"I'm proud to give Senator John Sabatina my endorsement," Abraham stated. "I have been fighting against injustice my entire career so I know what it takes. Senator Sabatina has shown time and again that he has the courage and commitment to stand up for all Pennsylvanians. He has a proven track record and I'm glad he's our man in Harrisburg."
"I want to thank District Attorney Abraham for her endorsement, support, and trust," Sen. Sabatina responded. "She's a true public servant and I'm proud to say she was also a mentor to me. I learned so much about public service and fighting injustice from her."
The 5th district consists of Northeast Philadelphia.
Statewide
PLSReporter: Proposal seeks to bring sunshine to judicial appointment of locally-elected officials
PLSReporter: Advocates urge lawmakers to fix Pa.'s school funding crisis
WITF: Harrisburg to explore marijuana decriminalization
StateImpactPA: Chester County landfill gas used as alternative to fracking
Capitolwire: Learning from past error, PDE Sec. Rivera says he wants Legislature as 'active partner' in education policy changes
Philadelphia
Inquirer: Eakin's lawyers want to release proposed settlement of his legal troubles
Inquirer: Kenney touts tax plan to beverage industry brass
Inquirer: Pa.: No budget yet, but we do have a new tourism slogan
WHYY Newsworks: Advocates cheer new Pa. law to seal minor criminal records
WHYY Newsworks: Residents divided over King of Prussia rail extension proposal
WHYY Newsworks: Kenney's pre-K pitch gets big boost from $15 million grant
SEPA
Delco Daily Times: Montgomery County confirms first Zika virus case
Bucks County Courier Times: Report: Pennsylvania Biotechnology Center an 'economic engine' for Bucks County
Bucks County Courier Times: Sweeping changes for Penndel professional staff
Bucks County Courier Times: Fitzpatrick brothers accused of Hatch Act violations
Daily Local News: U.S. Rep. Ryan Costello visits Pottstown, discusses school lunch nutrition
Pittsburgh
Tribune Review: Monroeville Council approves settlement over firing police chief who was rehired later
Tribune Review: Westmoreland County group will take 4-H fight to Harrisburg
Post-Gazette: Eakin asks permission to present proposed solution
Early Returns: Geiselhart seeking GOP nod in 55th
Pittsburgh Business Times: Pennsylvania No. 8 in tech employment, but not among top 10 in pay
Pittsburgh Business Times: Allegheny, Butler among best economic performers in US
WESA: Harrisburg to explore marijuana decriminalization
KDKA: CIty and County to start lopping off love locks for bridge rehab projects
KDKA: Pa. Senate considering fee hikes on hunting licenses
Southwest
Beaver County Times: Beaver County makes early exit offers to 131 full time employees
Observer Reporter: Washington police to quash rumors via social media
Altoona Mirror: Planning commission observes 100th year
Johnstown Tribune Democrat: Somerset Township rezoning concerns neighbors
NEPA
Times Tribune: Jessup council vote paves way for controversial power plant
Citizens Voice: City to consider alternative path to recouping emergency response costs
Wayne Independent: Increase in service rates announced
Standard Speaker: City housing development plans in limbo
Standard Speaker: Planning commission OKs updates to overlaying district
South Central
Patriot News: ex-congressional candidate's defamation suit dismissed
Patriot News: Ted Cruz to headline Pa. conservatives' meeting in April: Tuesday Morning Coffee
Patriot News: Education Secretary Pedro rivera put through his paces at legislative budget hearings
Carlisle Sentinel: Justice in ethics case over salacious emails wants hearing
York Dispatch: York Lawmakers split on Wolf minimum wage action
Lehigh Valley
Morning Call: Lehigh Valley congressmen discuss the Trump factor
Morning Call: Mike Fitzpatrick weighs in on brother's Hatch Act controversy
Morning Call: Katie McGinty talks strategies to aid female workers
Reading Eagle: Kutztown students encouraged to register, vote
Reading Eagle: The Rundown: Dent says VA funding requests is 'a heavy lift'
North by Northwest
Williamsport Sun Gazette: Concern about budget impasse grows
Erie Times-News: With funding in doubt, Presque Isle officials weigh sand options
Erie Times-News: Erie County Council takes first step toward withholding EMTA funding
Opinion
Philadelphia Business Journal: Pond: Workers' comp 'reform' is really an attack on workers' rights
Inquirer: Time can't heal sexual abuse by priests
Inquirer: Jones: In Donald Trump's rise, Republicans reap what they sow
Pottstown Mercury: The war on heroin needs funding
Bucks County Courier Times: Silly site spurs rash reaction
Reading Eagle: Merit selection would get money out of statewide courts
Tribune Review: Gov. Wolf and the minimum wage: Arrogance and ignorance
Post-Gazette: Leechburg police need a lesson in assault
Post-Gazette: it's time for Pennsylvanians to combat climate change
Times Tribune: Jessup council holds fire sale
Patriot-News: Trump's lead shrinks, Kasich's survival strategy and as goes Michigan?
Blogs
Citified: NE Philly Senate Candidate on Trump: "I think he's great."
Liberty City Press: Sugar Wars Part I
Keystone State Education Coalition: PA bond ratings in the toilet while Harrisburg continues to do absolutely nothing (and get paid for it)
Commonwealth Foundation: The Dark Side of Raising the Wage
Commonwealth Foundation: Poll: How Can Pennsylvania Beat Florida?