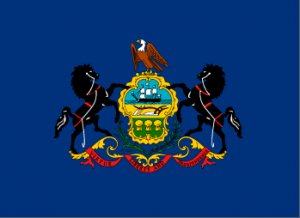 Rendell jumps into a heated Gov primary, Stack hits the airwaves and Shuster gets endorsed by the NRA. Plus, last week's Ups & Downs. Good morning politicos, here's the Buzz.
PA-Gov: McGinty Praises Obamacare in Latest Ad: The ad highlights Katie McGinty's support for the Affordable Care Act.
PA-Gov: Corbett Pokes Fun At Wolf and His Jeep in New Ad (VIDEO): The Corbett-Cawley campaign uses Wolf's Jeep against him in their latest attack ad.
PA-Gov: McCord Resolute, Defends Campaign: The Democratic candidate for Governor made no apologies for his recent focus on Tom Wolf's association with Charles Robertson.
PA-Gov: Rendell Calls Out McCord for Negative Ad: The former Governor called on Rob McCord to repudiate his recent commercial attacking Wolf on racial issues.
PA-Gov: Wolf Employees Respond To Attacks In New Ad (Watch): Employees of the Wolf Organization are sticking by their boss.
PA-Gov: McCord Releases Chilling Negative Ad Against Wolf: McCord hits Wolf on his relationship with Charlie Robertson in dark new ad.
PA-Gov: Schwartz Ad Slams Wolf Business History (Watch): Her latest spot questions the integrity of Tom Wolf's business history.
PA-Gov: York Mayor Backs Wolf Against McCord's Claims (Watch): Mayor Bracey directly addresses McCord's accusations of racism against Wolf in Wolf's latest ad.
PA-Gov Round-Up: McCord and Schwartz Rack Up Endorsements As They Chase Wolf: We take a look at the events of the last week in the state's gubernatorial and lieutenant gubernatorial races.
PA-Gov: Politifact Calls Corbett Ad "Mostly False": In the radio ad released earlier this week, Corbett accused Wolf of killing jobs – but that may not be entirely true.
Lt. Gov: Stack Releases Ad, Media Buy Starts Tuesday: The State Senator will be the first on the air and at the highest saturation.
PA-9: NRA Endorses Rep. Bill Shuster: The pro-gun interest group has thrown its weight behind the 9th district incumbent.
PA-8: Strouse Endorsed by ADA: The Southeast PA chapter of the long-running progressive organization is backing Kevin Strouse in the Democratic primary.
Cartwright and Fitzpatrick Introduce Skills Gap Bill: Reps. Matt Cartwright and Mike Fitzpatrick hope to close the skills gap for American manufacturing.
5/2 Ups and Downs: Just over two weeks until the primary election and the vitriol determined this week's arrows. See who all made the list!
Legislative Elections Update:
HD-22: Peter Schweyer, City Councilman and candidate for State Representative in the 22nd District, announced that the Association of Pennsylvania State College & University Faculties has endorse has candidacy for the 22nd State House District. APSCUF represents more than 6,000 faculty members and coaches employed at Pennsylvania's 14 publicly owned universities.
HD-164: The National Organization for Women began robocalling in support of Billy Smith in the Democratic primary against Rep. Margo Davidson (D-Delaware). Here's the transcript of the call: "This is Caryn Hunt, president of the Pennsylvania State National Organization for Women. I am calling to set the record straight about Margo Davidson's voting record when it comes to women's health. Margo has voted with Republicans 18 times in three years to restrict access to women's health care. Margo's votes contributed to the closure of a third of women's health clinics in Pennsylvania. Her votes are dangerous to women. The Pennsylvania National Organization for Women strongly recommends you vote for Billy Smith for State Rep. on May 20th."
Statewide
Politico: A war for women's votes
National Journal: Previewing the Biggest May Primary Elections
State House Sound Bites: With low revenues, governor & GOP lawmakers play blame game
State House Sound Bites: McCord ad condemns Wolf's connection to York ex-mayor
PA Independent: Credit check: McCord's hotel choices raise questions
PA Independent: Pennsylvania sinking deeper into budget hole
PA Independent: Week in review: Bleak budgets, property tax reform and gift bans
PA Independent: Progress reports for Philadelphia schools show uneven achievement
Capitolwire: Wolf hammered on his company's pension plan, his relationships
Capitolwire: Recent attacks on Wolf put on the airwaves
Philadelphia
The Big Tent: McCord raises racism in gov primary attack ad
The Big Tent: Leading Dems urge McCord to pull attack ads
PhillyClout: Friday update: The NE Philly ground game for PA13
Inquirer: School officials heading back to Council with aid plea
Inquirer: Schwartz running 'to get things done'
Inquirer: Phila. officials report gifts from Peco
Inquirer: Kenney: Make small-scale pot possession a civil violation
Axis Philly: Getting to "yes" in Harrisburg
Axis Philly: A promising situation
WHYY Newsworks: Council Committee passes bill to arbitrate any Philly fire station closings
WHYY Newsworks: Smart parking meters could be in Philly's future
SEPA
Courier Times: Fitzpatrick proposes plan to address worker skill gap
The Intelligencer: Congress could set up tax-free accounts for the disabled
The Intelligencer: State senator pleads 'not guilty' to corruption charges
AP: Ex-gov says McCord campaign ad 'one of the worst'
Montgomery Media: Democrats Kevin Boyle, Jeffrey Voice face off for 172nd district seat
Daily Local Times: Democrat McCord visits Chesco, says he is the "Corbett slayer"
Pittsburgh
Business Journal: Dick's Sporting Goods Pittsburgh Marathon expected to have economic impact of $8.3 million
Business Journal: Pittsburgh private equity firm invests $1M in oil and gas company
Post-Gazette: 'No kid … should be living in these conditions'
Post-Gazette: Senate GOP pushing vote on Pa. liquor
Tribune-Review: Technology helps cement image of remade Pittsburgh
Tribune-Review: Pittsburgh basks in refurbished image as must-see destination
UrbanMediaToday: Homewood Residents Voice Concerns about ARL Headquarters Move
Southwest
Altoona Mirror: CAB continues to grow, serve
Altoona Mirror: Northern Cambria School District official's workload concerns board
Altoona Mirror: Airlines offering subsidy options for county airport
Beaver County Times: Blight projects in Beaver County can take months, years
Beaver County Times: Columbia Gas replacing lines in Koppel
Beaver County Times: Health department recognizes pollution prevention efforts
NEPA
Times Leader: Casey: Pennsylvania leads nation in deficient bridges
Times Leader: Legislators vow to fight for 'Kevin's law'
Times Leader: Survey good news for Downtown W-B
Times-Tribune: NEPA state lawmakers spend $706,000 on district office leases
Times-Tribune: Municipal fire ratings reveal surprises
South Central
Carlisle Sentinel: Four recycling grants awarded in Cumberland County
Carlisle Sentinel: In your cups: Laws, people's expectations provide challenge for local wineries, shops
Carlisle Sentinel: Dickinson Township files motion against land-use appeal
Patriot News: Pa. granted exceptions allowing 164 school districts to raise property taxes more than 2.1 percent
Patriot News: Teflon Tom: Primary attacks on Democratic gubernatorial frontrunnner haven't stuck
Patriot News: U.S. Rep. Scott Perry applauds Corbett proposal to study medical marijuana
Patriot News: With less than three weeks to go, Dem guv candidate Schwartz is running for her (political) life
York Daily Record: York County retailers, health care professionals favor FDA e-cig proposal
York Dispatch: Central York OKs $700K in school improvement projects
Lancaster Intelligencer: Show us the money: School districts wait in vain for promised state funds
Today's the Day Harrisburg: Harrisburg's New Housing Court
Lehigh Valley
Morning Call: Pennsylvania city seeks state crutch that's hard to cast off
Morning Call: Job creation: A governor's job?
Morning Call: Politics as Usual
Reading Eagle: Berks law enforcement officers hail ruling on warrantless vehicle searches
Reading Eagle: Forum airs impact of high incarceration rate
WFMZ: Moody's: Pennsylvania economy below par
Express Times: Palmer Township's Charles Chrin Community Center to get $500,000 in upgrades
North by Northwest
Erie Times-News: Critz campaigns in Erie for lieutenant governor
Centre Daily Times: Centre County Correctional Facility sees population growth from other counties, state
Centre Daily Times: State College Democrats to hear from gubernatorial candidate Katie McGinty
Onward State: Feds Investigating Penn State for Possible Civil Rights Violations Related to Sexual Assaults
Sun Gazette: House candidates weigh in on state open records laws
Sun Gazette: No invitation to summit for city group
Sun Gazette: Tax revenue, education topics at town hall
Opinion
Carlisle Sentinel: Our View: Politics part of marijuana reversal
Morning Call: Fogelsville Dam modification sullies creek
York Daily Record: Our take: Good neighbors get involved in their community
Post-Gazette: Lt. governor: Critz is best for the Democratic ticket
Tribune-Review: Legionella at Presby: Something's missing
Inquirer: Nice guy, but is that enough to be governor?
WHYY Newsworks: Pa Governor's race gets ugly
The Intelligencer: State budget in trouble
Blogs
Josh First: PA GOP squashes buzzing gnat candidate with atomic bomb
Citizens' Call: Haywood PA-4 Senate Campaign Event to Feature Sestak Endorsement
Citizens' Call: Gralnick Picks Up Two Philadelphia-based Endorsements
Keystone Politics: #PAGov: Keystone Politics Endorses Tom Wolf for Governor
Keystone Politics: #PAGov: Why Tom Wolf Will Be the Nominee
Keystone Politics: #PAGov: McCord Fancy
Pittston Politics: Politics is a funny game, especially in Pittston Area