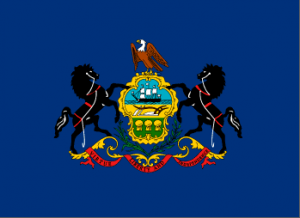 We cover the Pennsylvania Leadership Conference, McCord gets hit for outsourcing and we have an exclusive interview with PA-13 candidate Val Arkoosh. Plus, last week's Ups & Downs. Good morning politicos, here's the Buzz.
PLC 2014: Spirit of Reagan Strong, Straw Poll Reveals Support for Corbett: Ronald Reagan's adopted son waxed about the former President and the PLC released their straw poll results.
PLC 2014: Corbett Pitches Economic Record to Republican Right: Corbett pitched his conservative economic credentials at the Liberty Dinner this year at the Pennsylvania Leadership Conference.
PLC 2014: Toomey and Santorum Rally The Faithful: Conservatives converged on Camp HIll for their annual Leadership Conference, kicked off today with a keynote address by former Senator and presidential candidate Rick Santorum.
PA-Gov: McCord Earns Flak For Outsourcing: Following a question about his past business work at a PennLive editorial board, McCord is now facing backlash for outsourcing.
PA-Gov Round-Up: Endorsements, Coalitions and More: We take a look at the events of the last week in the state's gubernatorial race.
Lt Gov: Koplinski Adds to Union Support: The Harrisburg City Councilman received the endorsement of the Local 1520 and a handful of counties.
PA-13: Exclusive Interview with Valerie Arkoosh: We talk with the Democratic candidate in Pennsylvania's 13th Congressional District.
Cook Political Report Examines PA House Races: The esteemed prognosticators take a deep-dive into the state's congressional races.
4/4 Ups & Downs: Two big-name candidates were tossed from the ballot, poll numbers are released and we get a peek at fundraising numbers. See who all made this week's list!
Legislative Elections Update:
HD-102: Wanda Bechtold did not qualify to appear on the May 20 primary election ballot because she did not obtain the required 300 signatures on her nominating petition. This is a race for an open seat left by RoseMarie Swanger's retirement – she's endorsed Russ Diamond.
HD-105: Longtime Lower Paxton Township resident Kelly Jean McEntee has announced her candidacy for the Democratic nomination of the 105th State House seat. She will face Rep. Ron Marsico.
Statewide
State House Sound Bites: Legislature expected to clarify, soon, who must report child abuse
PA Independent: Philadelphia schools awaiting taxes from city, state
PA Independent: Corbett, Democratic opponents try to top one another with calls for gift ban
StateImpactPA: Gas drilling impact fee revenue up 11 percent this year
StateImpactPA: DEP says gas drilling air pollution a small fraction of Pa. emissions
StateImpactPA: Citizens group opposes Berks County gas-to-liquids plant
Capitolwire: With tighter cash gift bans in Philly & Congress, House GOP says rule only 'first step'
Capitolwire: While 'seriously thinking' of 2016, Santorum derides GOP's economic-heavy message
Philadelphia
Daily News: Will Corbett's broken promise on taxes cost him in November?
Inquirer: Pa. Education Department sides with SRC on work-rule changes
Inquirer: Pa. bill would seek to regulate recovery homes
Inquirer: Controversy still dogs Philadelphia Academy Charter School
Inquirer: Margolies lashes back over pay from her nonprofit
Philly.com: Philadelphia's future in the numbers
Commonwealth Confidential: No bologna: Casey fights for PA specialty meats
PhillyClout: Caught on tape: workers stole city scrap metal and sold it
Axis Philly: Over before it starts
SEPA
Pottstown Mercury: Painter: Bill would help seniors pay property taxes
Pottstown Mercury: Maloney bill aims to prevent coverups of sex abuse in schools
Bucks County Courier Times: Coalition pushes health care for women
Bucks County Courier Times: Pa. lawmakers debate legalizing online gambling
Delco Daily Times: SEPTA, union still in talks as contract ends at midnight
Daily Local News: Coatesville school board charges DA wrong to criticize
AP: New PUC rules require more transparency on variable electric rates
Pittsburgh
Pittsburgh Biz Journal: Campolongo becomes chair of VisitPittsburgh board … with newcomer Peduto
Pittsburgh Biz Journal: Corbett: Act 13 impact fees to generate more than $630 million by 2015
Pittsburgh Biz Journal: Peduto to receive Pitt's emerging leader award
Early Returns: GOP hits McCord on Outsourcing
Early Returns: SEIU, Fitz back Molchany
Early Returns: Inky scrutinizes Wolf's business history
Post-Gazette: Councilman Ricky Burgess seeks exemption from land bank proposal
Post-Gazette: Lt. governor candidates battling anonymity
Post-Gazette: Conservatives hoping Corbett can turn the tide
Tribune Review: Pittsburgh police to restart anti-graffiti squad
Southwest
Beaver County Times: Christiana bill would alter cyber school funding model
Beaver County Times: Attorney general brings cyber safety forum to QV
Observer-Reporter: State senator to speak at human rights banquet
PA Independent: Corbett, opponents try to top one another with gift ban
AP: State finalizes 2014 transit projects
Johnstown Tribune-Democrat: Insurance spat will not be felt here, officials say
NEPA
Citizens Voice: Problems plague Salem Township sewer project
News Item: Coal Twp. increases peddling permit fee
Standard Speaker: 2 child protection bills await governor's OK
AP: Dems hope Corbett's woes a boost in US House races
South Central
Patriot-News: In new Gallup poll, less than half of Pennsylvanians trust state government
Patriot-News: For Gov. Corbett, a sound conservative base is still a rocky shoal
Patriot-News: Corbett beseeches conservative activists for re-election help
Patriot-News: Voter verification program will adhere to the law, state election official says
York Daily Record: Two York County state parks get kudos in Smithsonian
York Daily Record: Uncertainties remain in York City school finances
Lehigh Valley
Morning Call: Jay Paterno not thinking about another political run
Morning Call: New LGBT group pushes for anti-discrimination law
Morning Call: A 'one-size-fits-all option' in Easton
Morning Call: Politics as Usual
Express-Times: Northampton Community College and Lehigh University grappling with anonymity online
Express-Times: Pennsylvania bill would put sludge regulations in hands of township officials
North by Northwest
Go Erie Times: Erie County Council poised to support Edinboro University plan
Go Erie Times: Breneman, Horton bring new perspectives to Erie County Council
Go Erie Times: $2.2M to benefit Erie nonprofit groups
Sun-Gazette: 'We're all paying'
Sun-Gazette: Improvements for work zones contemplated
Opinion
Inquirer: Oh, what a gift it must be to serve the city or state
Philly.com: Sting operations have a complicated history
Patriot-News: Papenfuse support for Key Charter school is perplexing
Express-Times: EDITORIAL: Pa. should ditch impact fees, adopt extraction tax on natural gas drilling
Post-Gazette: Worthy of support: Murphy's mental health bill faces the critics
Tribune Review: More EPA overreach: Leash the mongrel
Johnstown Tribune-Democrat: Money for nothing? } Pa. lawmakers need to document expenses
Blogs
Media Trackers: Bill Closing Union Violence Loophole Voted Out of Senate Committee
Keystone Politics: #HD164: A New Keystone Politics Feature
Keystone Politics: #PA13: Leach sounds the alarm for PA campaign finance reform
Keystone Politics: Political Machines: They're really useful!
Keystone Politics: #PAGov: The Statistical Reason Tom Wolf Will Likely Be the Democratic Nominee
Keystone Progress: Mending the Leaks in Clean Water Act in PA
Pittston Politics: WB Vo-Tech pulls excessive health care buyouts
CasablancaPA: "A Wealth of Information"
Commonwealth Foundation: Washington isn't Interested in Fixing Medicaid
2 Political Junkies: Toomey, Casey And Porter (A Petition Update)