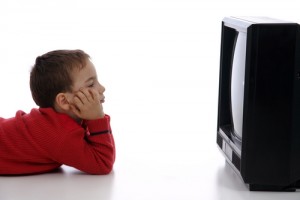 Thank you, technology.
Without you, we may get a moment's peace from the barrage of advertisements on television, on Youtube and even on Pandora while we're at the gym. But you're here to stay, and so are the commercials.
Whether they're negative, positive or get-to-know-you, ads are everywhere – and we've seen quite a few of them already this cycle.
In case you don't remember, here a few examples. All but one of them are from this month:
Obama campaign, and pro-Obama PACS
New Obama Ad Touts Wind Energy Policy
Team Obama Hits Back on Welfare
AFL-CIO Ad: Is Nothing Safe From Romney's Greed?
Pro-Obama Ad Brings Back Bain Attacks
Romney campaign, and pro-Romney PACS
Romney Ad Hits Back on Priorities Accusations
Romney Ad: Obama's War on Religion
Americans For Prosperity: One-Term Obama
Restore Our Future: Obama Policies Have Failed
Bob Casey Reelection
Casey Ad Knocks Smith on Trade
Tom Smith for Senate
Smith Going on TV With "Big Dreams"
Smith Ad: Casey Created Jobs…In China
State Races
Vulakovich Goes on TV in SD-40
Janet Anderson Ad Airing in Erie (SD-39)
National races garner more attention generally, have more money to spend and are published in more and larger media markets, but tell us readers:
Which Ads Are Most Compelling This Cycle?
Obama campaign or pro-Obama PACS (40%)
Tom Smith campaign (26%)
Romney campaign or pro-Romney PACS (26%)
Bob Casey campaign (4%)
State races (4%)

Loading ...