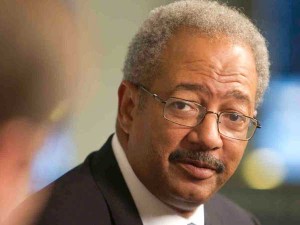 Chaka Fattah is preparing both for his re-election and his trial.
It's not exactly a shining endorsement of Philadelphia politics but nonetheless, Rep. Fattah is seeking his twelfth term while facing 29 charges.
The Congressman is running against State Rep. Dwight Evans, Lower Merion Township Commissioner Brian Gordon and Ninth Ward Leader Dan Muroff.
Wolf, Kenney and Rendell are backing Evans while Brady, the Black Ward Leaders and the teachers are for Fattah.
So we ask you, our readers, who do you see winning on April 26th?
Who Do You Think Will Win the PA-2 Democratic Primary?
Dwight Evans (70%)
Chaka Fattah (20%)
Dan Muroff (9%)
Brian Gordon (1%)

Loading ...